If it's one thing that's always annoyed me about managing large Instagram accounts, it's that in the past I have always had one physical phone for every client because of the fact that Instagram doesn't let you upload photos via your web browser – Until now, that is!
The other day I was scrolling through my Facebook feed when I came across some hypebeast friends of mine. They're really dedicated to sharing high-quality images and were always complaining about losing quality when uploading from a phone. Anyway, one of them stumbled upon a way to upload images and videos directly from your computer, and I felt you guys would benefit from learning how.
The first thing you need to do (Obviously) is login to your Instagram account. Then, from anywhere on the site, right click the page and press inspect element. I've only tested this on Chrome, but I know the function is there on other browsers too (If you're on Chrome, you can press  Ctrl + Shift + I)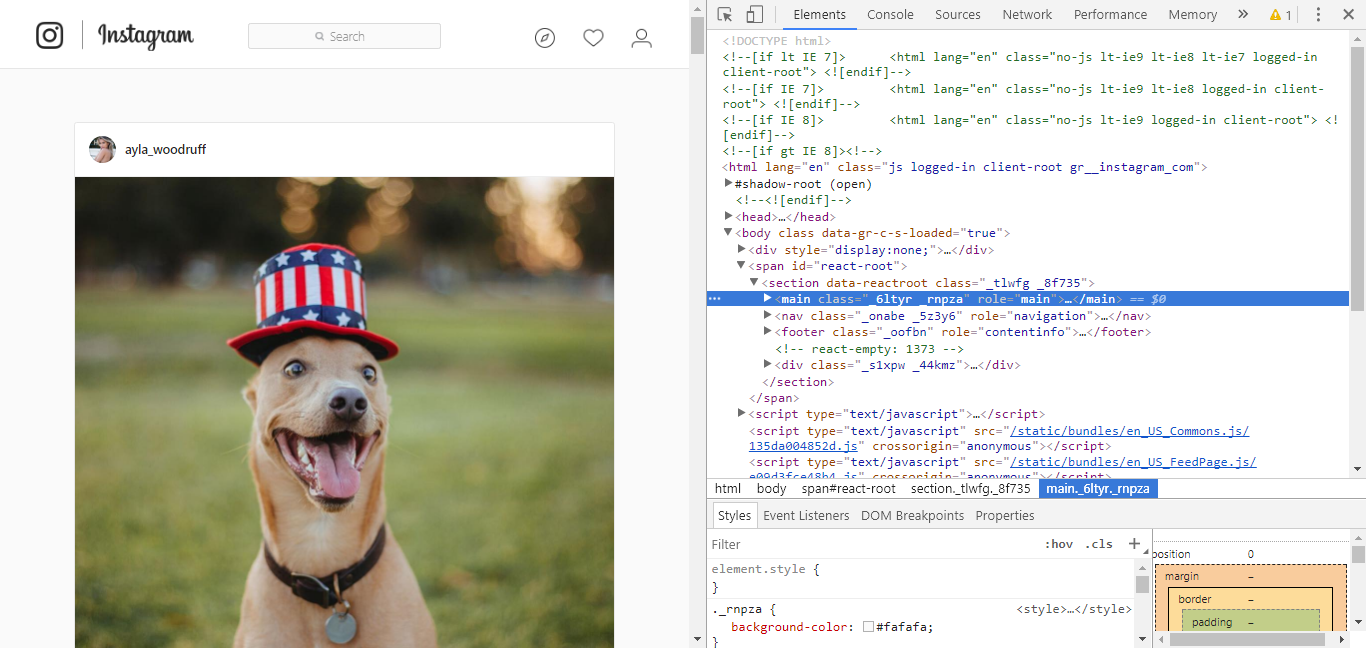 Your page should now look something like this. Your feed on the left with the console on the right. In the top left of the console, you should be able to see the "Toogle Device Toolbar" icon that looks like this:
After clicking it (Or pressing Ctrl + Shift + M on Chrome) you should now see the full mobile version of Instagram, where you now have the option to upload content from your local files. This is a really handy trick if you don't have your mobile with you, or don't want to compromise on image quality. No more messing around with third party applications.
If you can't see the image you want to upload on the file explorer, you may need to change the file type you're displaying. To do this, click the drop-down menu in the bottom right that says "Customised files" and instead select "All Files"